Alden Ehrenreich is turning his 2023 short film 'Shadow Brother Sunday' into a feature film with the same name. The project is scheduled to start filming later this year. However, the production location has not been announced yet. The movie revolves around a struggling musician who returns home on the same day as his younger brother's movie premiere to take his computer and sell it to the paparazzi.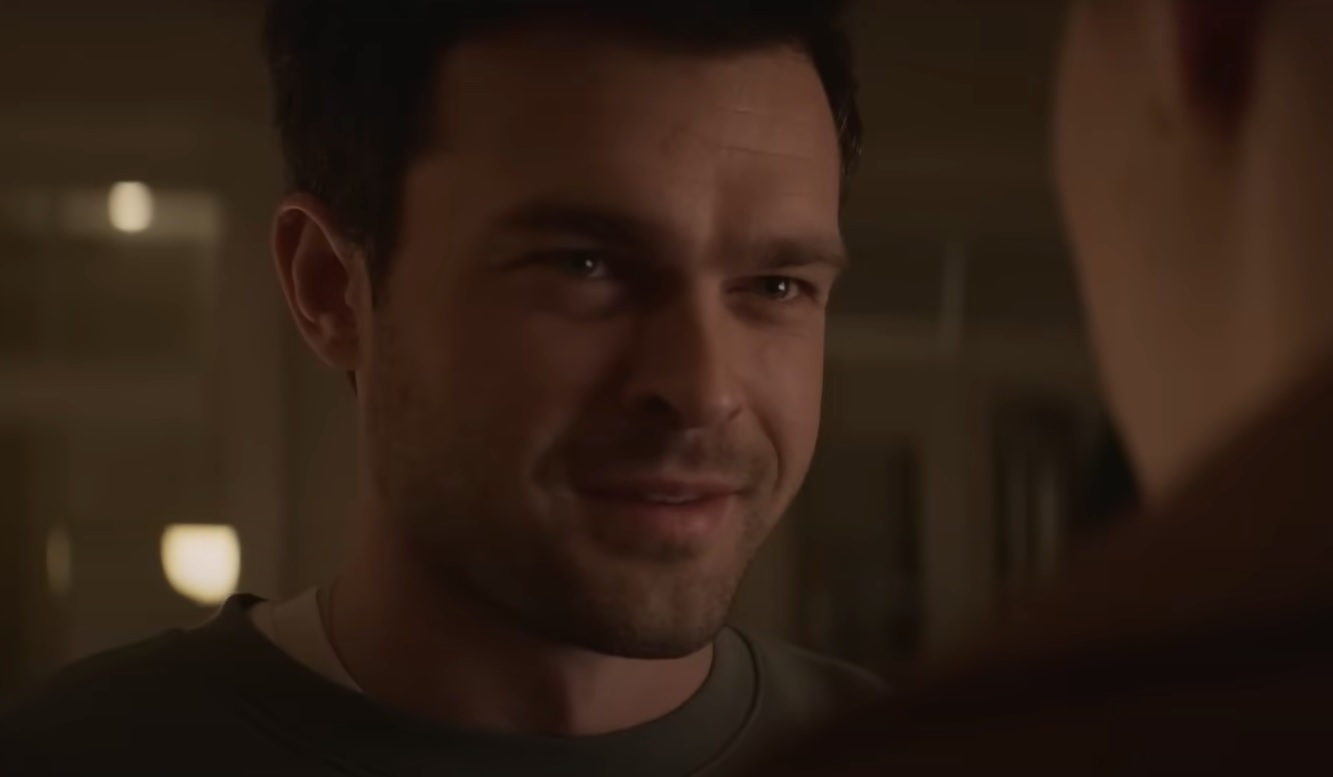 The short film marked the directorial debut of Ehrenreich, who appears as an actor in several films, including the recent blockbuster 'Oppenheimer,' in which he portrays Senate Aide. The actor is also recognized for his roles as Luke in the erotic thriller 'Fair Play,' Han Solo in the 'Star Wars' spin-off 'Solo: A Star Wars Story,' and Ethan Wate in the romantic fantasy film 'Beautiful Creatures.' Ehrenreich's television credits include his lead role as John the Savage in Peacock's 'Brave New World.'
The feature film's cast has not been unveiled yet. Ehrenreich stars in the short film as Cole, the musician, and Nick Robinson ('Love, Simon' and 'A Teacher') essays the role of his brother Jacob. "Nick Robinson was the actor that I wanted for that role from the very beginning. I'm so glad that he ended up doing it," Ehrenreich revealed in an interview with TheWrap.
"It would've been in many ways easier if it was a feature because there's just more rationale for people to get involved in it. But this was a lot of meeting people and doing lots of stuff. I actually tried to avoid working with friends as much as possible because I wanted a more professional experience," Ehrenreich added.
The short also stars Lisa Edelstein ('The Kominsky Method' and 'Little Bird') as Sandra, Nick Searcy ('The Old Way' and 'The Man from Nowhere') as Bob, Ana Auther ('Days of Our Lives' and 'Sunset Beach') as Rhonda, Jacob Wysocki ('Pitch Perfect' and 'Funny Story') as Marshall the Photographer, Kevin Fonteyne ('Melissa & Joey' and 'Sun Records') as Bryan, Elizabeth Guest ('Guest Appearances' and 'See You Next Christmas') as Lindsay, and Bill Glass ('Rutherford Falls' and 'Queenpins') as Ted among others.
'Shadow Brother Sunday' premiered at the Tribeca Film Festival on June 9, 2023. It was screened at the HollyShorts Film Festival and the Indy Shorts International Film Festival, where Ehrenreich earned the award for Best Directorial Debut. The short film was also screened at the Nashville Film Festival, where it received a nomination for the Grand Jury Prize for Best Narrative Short.
Read More: Rapper K'naan Warsame Delves into Directing with Mother, Mother