In Netflix's 'The Fall of the House of Usher,' Ruth Codd plays the role of Juno Usher, the young woman who becomes Roderick's Usher's second wife. Juno faces a lot of opposition from the family as Roderick's children see her as a child bride who married their father for his money. The story is much more complicated than that, but to Juno's credit, she really does have a soft spot for her husband and tries her best to become a part of the family.
One of the things about Juno's past that makes everyone wary of her is that she used to be an addict. Apparently, this got her into an accident once, and she lost one of her legs. She has a prosthetic leg in the show, which might make you wonder if actress Ruth Codd also has a real prosthetic leg. Here's everything you need to know about her.
How Did Ruth Codd Lose Her Leg?
Codd was fifteen when she was seriously injured while playing soccer. The injury in her right foot never fully recovered, leading Codd in and out of the hospital several times over the next eight years. She had a few surgeries to try and make the situation better, but when nothing seemed to be working out, she decided to have her leg amputated. She was 23 then.
Calling it a "liberating" decision, Codd said: "I spent so many years trying to flog a dead horse, essentially, and having every operation under the sun. And I was so scared of this one thing happening. Then, when it happened, I was like, "Oh." But I got through it, and I'm fine — still here. The first step I remember taking on my prosthetic leg, like the first thing I said was, "Oh, it's not sore anymore." I didn't even realize how much pain I was in all the time. I had just gotten used to it."
This life-changing event brought a lot of things into perspective for Codd, who has used her platform for disability awareness. "At that age, you think you're unstoppable, and it was a lot of having to learn a bit too young that sometimes life doesn't really work out the way you thought it would. But I wouldn't change it. It made me a really resilient person. I'm thankful for just being able to do simple things like walk around or go on a bike or ride my horse. It kind of teaches you to not take things for granted," she added.
Codd became a popular figure when she started making videos on TikTok, garnering more than 600,000 followers in the first year, with more than 20 million likes on other videos. Prior to this, she'd worked as a hairstylist, a make-up artist, a barber, and in prosthetics. Then, she caught the eye of casting people who were looking to fill the role of Anya in Mike Flanagan's 'The Midnight Club,' and then landed the role in 'The Fall of the House of Usher.'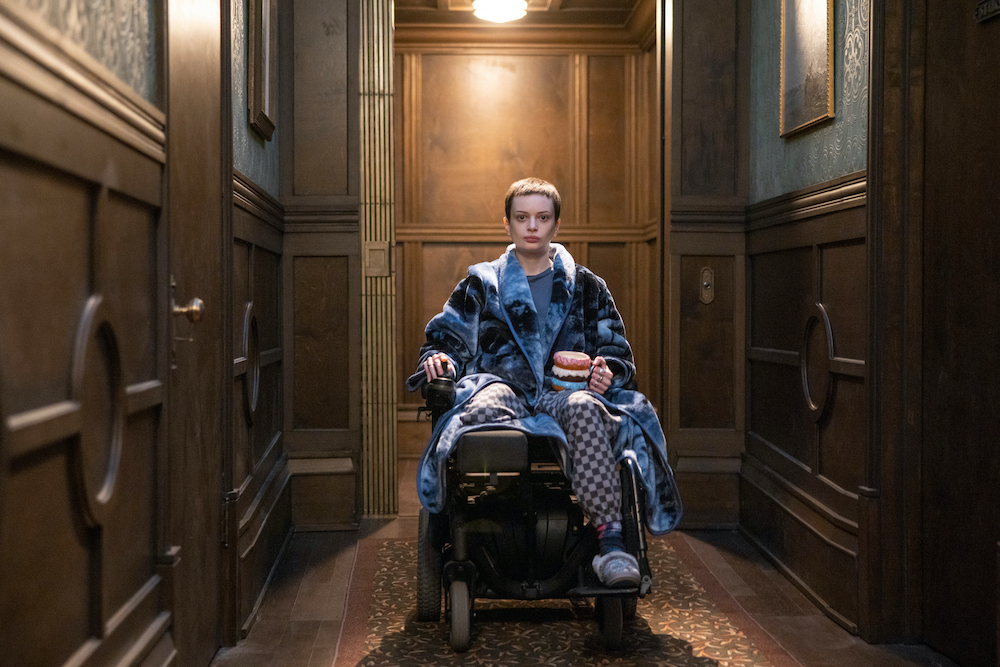 In playing these complex roles, Codd wants the audience to know that people are more than their disability. She has seen people with disabilities in movies and TV shows pigeonholed into being a certain type of person, either defeated by their tragedy or rising against all odds. But through her roles, Codd takes the attention away from it and towards the character and their humanness. It's part of the character's narrative but not their entire essence.
This is what she wants the audience to see and the message she sends out into the world. "There's a power in being yourself. I'm not great with my words, which is probably a good thing. I'm an actress, not a writer. But it's just that there's a power in just doing. You don't have to prove anything to anyone. Just do what makes you happy. Do you," she said.
Read More: The Fall of the House of Usher Timeline, Explained