The filming of ITV's 'Out There' has commenced in Wales. The thriller series follows the "stealthy, surreptitious invasion of the land farmer Nathan Williams cherishes, with devastating consequences, as his livelihood, homestead, and family life are threatened by local county lines drugs dealers, essentially urban gangs using the British countryside as a field of operations, moving drugs and money between their inner-city hubs and provincial areas," as per the official logline.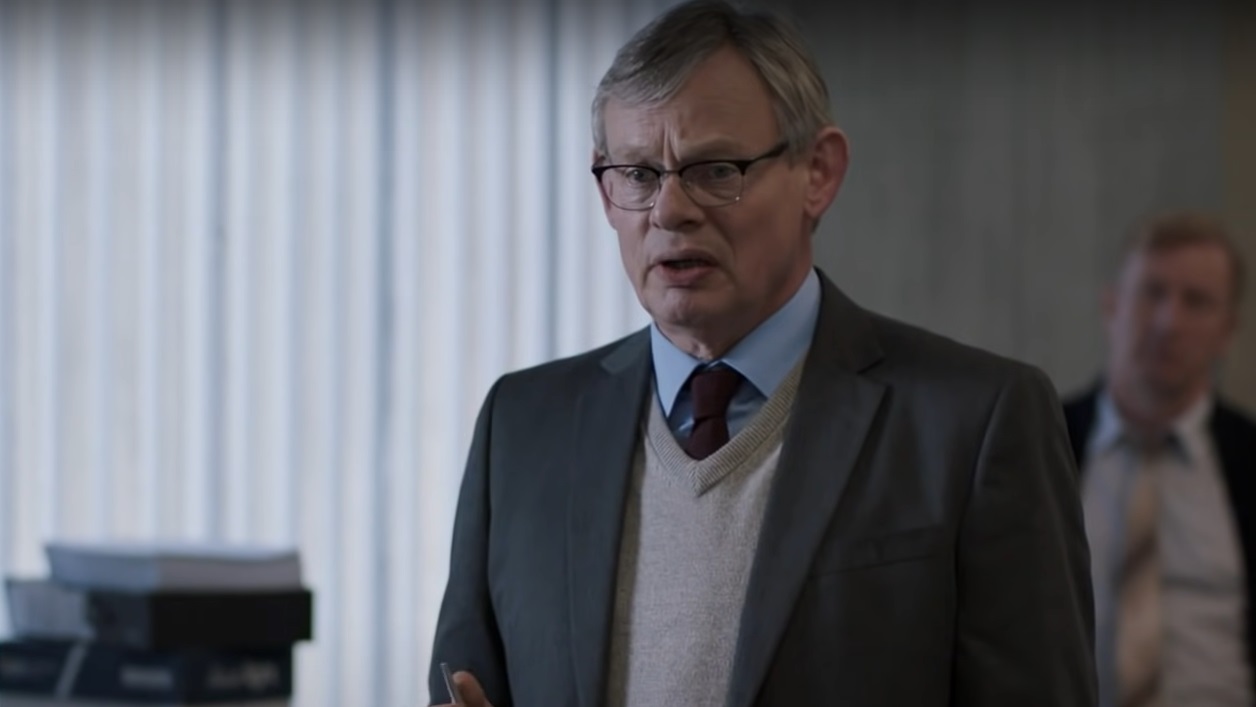 The production is currently progressing in Wales. The country's scenic landscapes with rugged mountains, picturesque coastlines, architectural beauty, and rich cultural heritage make it an ideal location for filming diverse projects. Wales has earlier hosted the production of several shows and films, including 'The Crown,' 'The Dark Knight Rises,' 'Captain America: The First Avenger,' 'Me Before You,' 'Justice League,' and 'The Man from U.N.C.L.E.'
The six-episode series is written and executive produced by Ed Whitmore and Marc Evans, with the latter also serving as a director. Whitmore is a BAFTA Award-nominated screenwriter known for writing multiple episodes of 'Waking the Dead,' 'Silent Witness,' and 'Manhunt.' Evans is known for directing multiple episodes of 'Steeltown Murders,' 'Safe House,' and 'Trauma.'
The show stars Martin Clunes as Nathan Williams. The actor previously collaborated with Whitmore and Evans on ITV's 'Manhunt.' He is also known for his roles in 'Doc Martin' and 'Men Behaving Badly.' Speaking about his association with the project, Clunes stated, "I'm very happy to be working with Marc Evans and Ed Whitmore again after the success of 'Manhunt.' 'Out There' couldn't be more different from Doc Martin. It's pretty dark, but definitely a story worth telling."
Clunes is joined by Louis Ashbourne Serkis, who stars as his teenage son Johnny. The actor appears in 'The Kid Who Would Be King' and 'The Queen's Gambit.' The rest of the cast includes Mark Lewis Jones ('Keeping Faith') as Caleb Williams, Natalia Kostrzewa ('Perfect Skin') as Eva, Carly-Sophia Davies ('The Eternal Daughter') as Sadie, and Gerran Howell ('The Song of Names') as Rhys.
'Out There' is produced by Philippa Braithwaite and Evie Bergson-Korn under the banner of Buffalo Pictures, in association with Creative Wales. "We are thrilled to have the support of Creative Wales to produce 'Out There' in my home country. We are able to explore beautiful and rarely seen areas around the Black Mountains and to use local talent for our cast and crew," writer-director Evans said in a statement.
Writer Whitmore added, "I've always been fascinated by the notion of things being hidden in plain sight and the way in which different social worlds can co-exist cheek-by-jowl until, one day, they collide. The fundamental premise of 'Out There' – a widowed farmer who discovers that his son has fallen foul of county lines – immediately spoke to me as a story I wanted to tell."