The second season of Netflix's 'One Piece' is all set to be filmed in South Africa, Spain, and Mexico. The fantasy adventure series is a live-action adaptation of the eponymous manga series and follows a young pirate named Monkey D. Luffy, who sets out on an adventure with his crew to find a mythical treasure called the One Piece, which will make him the "King of the Pirates." Armed with skills and an unbreakable friendship, Luffy's group, the Straw Hats, fights for their dreams together.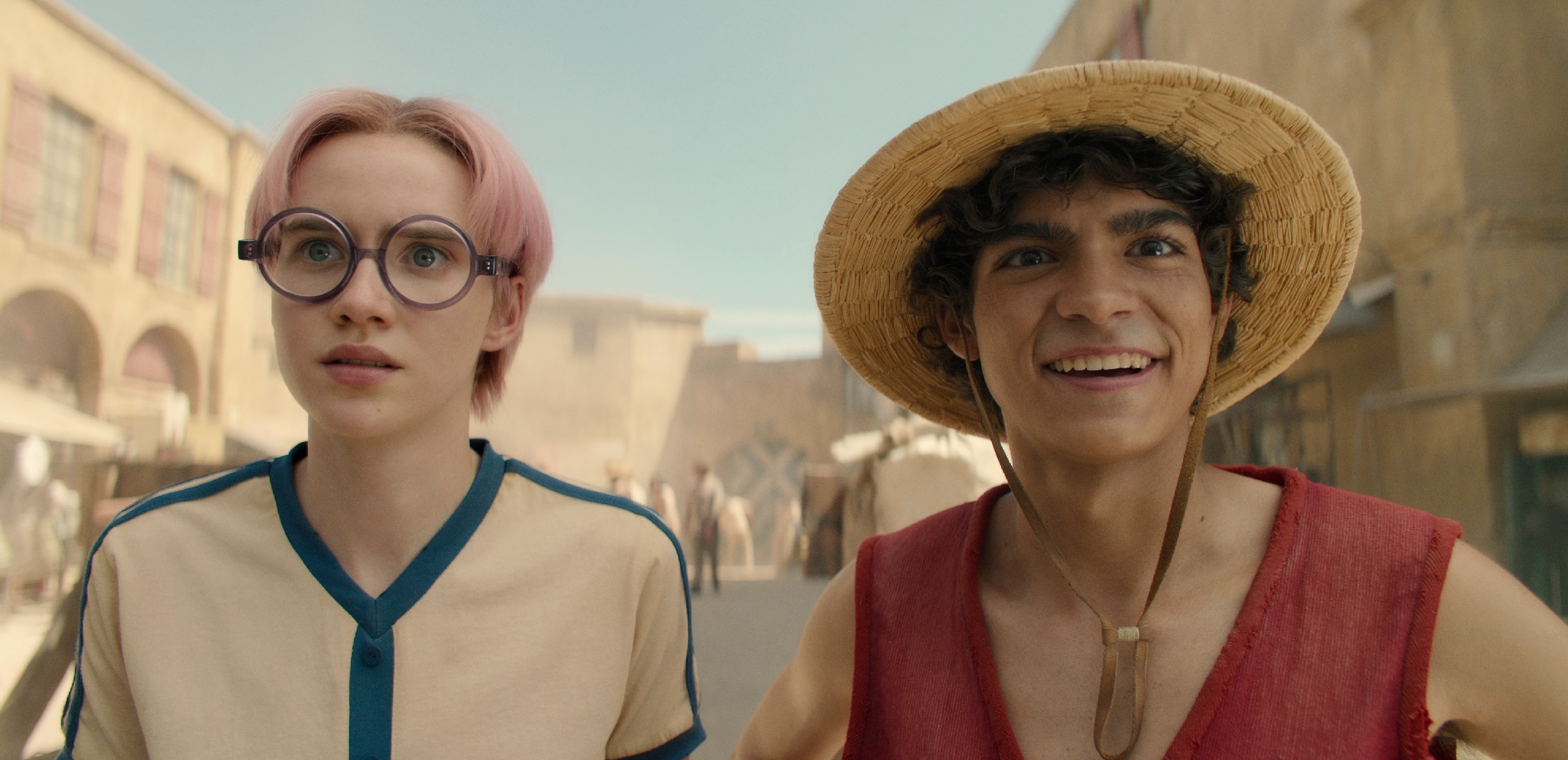 The first season of the series was also shot in the same countries, particularly in Cape Town, South Africa; the Canary Islands, Spain; and Quintana Roo, Mexico. The filming schedule for the second season has not been announced as of now. However, the production is expected to commence after the conclusion of the ongoing SAG-AFTRA strike. South Africa is a significant filming location of 'Black Mirror,' 'Outlander,' and 'Warrior,' while Spain hosts the production of 'The Wheel of Time,' 'Special Ops: Lioness,' and 'Foundation.' Mexico, on the other hand, has earlier facilitated the shooting of films such as 'Godzilla: King of the Monsters,' 'Oppenheimer,' and 'Breaking Bad.'
The adventure series was developed by Matt Owens and Steven Maeda. Owens is also known for writing multiple episodes of shows such as 'Luke Cage,' and 'Agents of S.H.I.E.L.D.' Maeda is renowned for writing several episodes of 'The X-Files,' 'CSI: Miami,' and 'Lost.' The two also serve as executive producers, along with Eiichirô Oda, the creator of the manga series. The executive producers also include Marty Adelstein, Becky Clements, Tetsu Fujimura, Marc Jobst, Tim Southam, and Chris Symes.
The show stars Iñaki Godoy as Monkey D. Luffy, Mackenyu as Roronoa Zoro, Emily Rudd as Nami, Jacob Romero Gibson as Usopp, Taz Skylar as Sanji, Vincent Regan as Monkey D. Garp, and Jeff Ward as Buggy the Clown. The cast also includes Morgan Davies as Koby, Aidan Scott as Helmeppo, Peter Gadiot as Shanks, Ilia Isorelýs Paulino as Alvida, Langley Kirkwood as Axe Hand Morgan, Tamer Burjaq as Higuma, and Kathleen Stephens as Makino. The main cast members of the first season are expected to return to the sophomore round.
'One Piece' first premiered on Netflix on August 31, 2023, and attained the #1 spot on the streaming platform in 46 countries. Owing to the thunderous response, the show was renewed for season 2 on September 15, 2023. As for what to expect from the new season, executive producer Eiichirô Oda stated that the makers are still working on the script. "It'll still take a while to get the scripts ready, so please be patient. From here on, it seems to me the Straw Hats will need a great doctor…We will see!" Oda said during the announcement of the renewal. The show is produced by Tomorrow Studios and Netflix in association with Shueisha, the publisher of the manga series.
Read More: Netflix's Lockerbie Set to Begin Multi-City Filming in October