In Netflix's 'Fair Play,' Luke competes against his own partner Emily to earn a promotion at his workplace One Crest Capital, a hedge fund giant. When Emily becomes Luke's superior, he turns to Robert Bynes, an online success guru who motivates his viewers to control the narrative. Luke believes Bynes' words and ideas will help him improve his work and garner a promotion. Luke's decision to follow the wisdom of Bynes must have made the viewers curious about the motivational speaker. Does he have a real-life counterpart? Well, here's everything you need to know about him!
An Archetypal Guru
Robert Bynes is not based on a real success guru. However, the character can be considered a fictional representative of several renowned motivational speakers and self-help giants, who have influenced millions of lives in hundreds of countries. In the film, Luke sees Bynes as someone who can help him improve his game in the investment industry by reengineering his personal skills. In reality, several speakers and authors like Tony Robbins are revered in the business industry for their lessons and wisdom. Like Bynes, who preaches about gaining control and power, Robbins has written and talked about the same, especially through his famed books 'Awaken the Giant Within' and 'Unlimited Power.'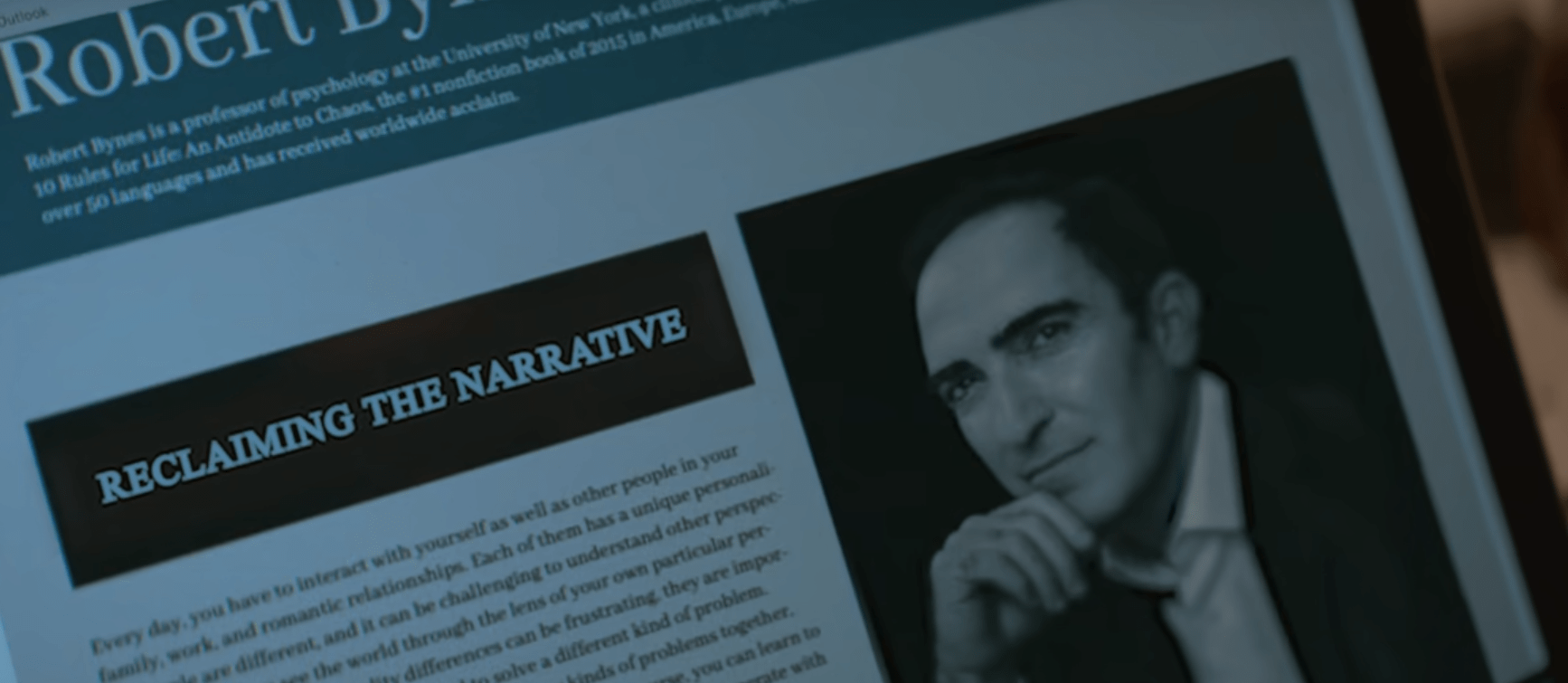 As per reports, Robbins has worked with several globally renowned personalities, ranging from Bill Clinton to Hugh Jackman. Robbins is only one example among many. Bynes also reminds us of Brian Tracy, a self-development author and speaker who is committed to helping individuals and organizations reach new heights. Through Brian Tracy International, he guides his followers to achieve "any goal" one can imagine by providing a 14-step goal-setting guide, similar to the executive leadership program Bynes offers through his website.
Another popular figure who resembles Bynes is Mel Robbins, a motivational speaker and self-publishing phenomenon. Her TEDx talk, "How to Stop Screwing Yourself Over," is well-known in self-help realms. Like Luke, millions of individuals invest themselves in the materials of these speakers and success gurus, aiming for a better life.
Bynes' Wisdom
Bynes' words are also integral to Luke's storyline in the film, especially since the same motivates him to display his loyalty and commitment toward One Crest in front of Campbell. Emotionally charged after listening to Bynes, Luke gets down on his knees in front of his boss and submits himself to the latter's service, only for the captain of One Crest to dismiss him. Luke's dramatic display of his ambitions is the result of the impact of Bynes' words on him. Similarly, several real-life success gurus touch their listeners deeply to make a drastic change in their lives.
Read More: Why Does Emily Smile at the End of Fair Play, Explained