The first test screening of Disney's 'Zootopia 2' has received highly positive feedback. Considering the reaction, the film is now expected to be released in cinemas first, instead of getting a direct streaming release on Disney+, as originally planned. However, the release date has not been announced yet. The animated film, a sequel to the 2016 buddy cop blockbuster 'Zootopia,' reportedly got one of the best responses that Disney has had in a test screening.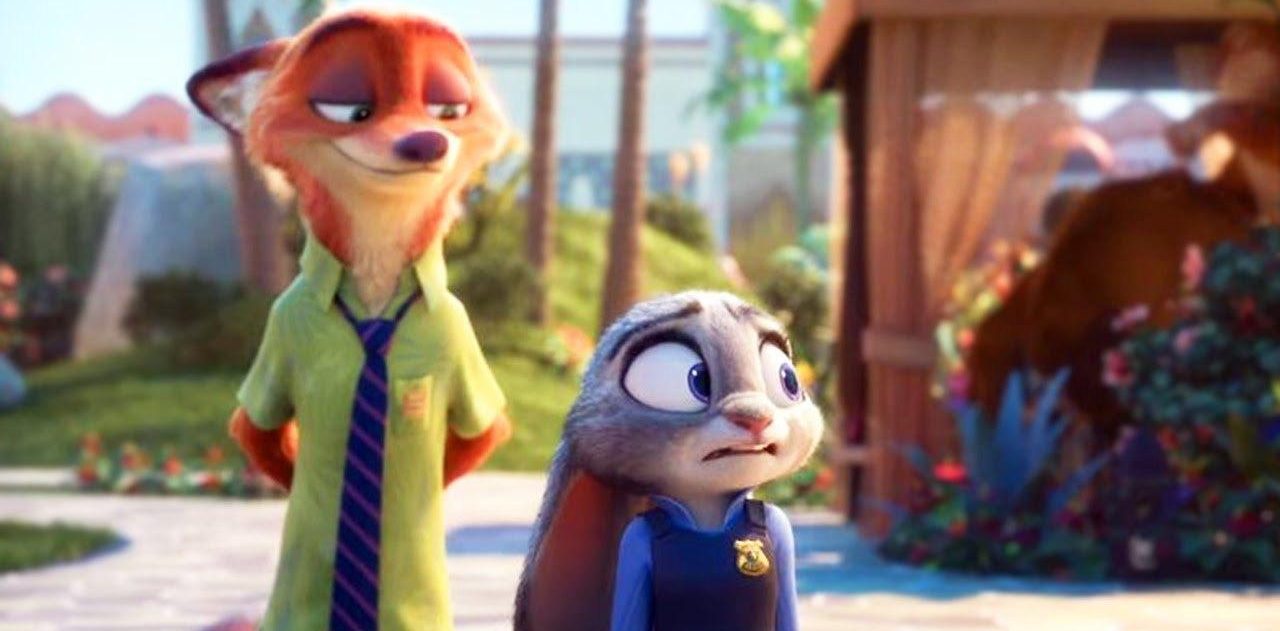 The plot details of the movie have been kept under wraps for now. The original film is set in the titular city where anthropomorphic mammals live harmoniously, or so it seems. Judy Hopps, an ambitious young rabbit, fulfills her lifelong dream of becoming the city's first bunny police officer. Assigned to a tough case, she partners with Nick Wilde, a sly con artist fox. Together, they uncover a baffling mystery involving missing mammals, leading them on a journey of self-discovery, as they challenge stereotypes and prejudices.
The original film was directed by Byron Howard and Rich Moore, with Jared Bush, who wrote the script along with Phil Johnston, serving as the co-director. While the director of the sequel has not been officially announced yet, as per some reports, Bush is set to helm the project. The filmmaker earlier directed another Disney animated film, the family musical 'Encanto,' along with Howard. Bush is also known for writing the screenplay of the film 'Moana.'
The voice performances of Ginnifer Goodwin ('Once Upon a Time') as Judy Hopps and Jason Bateman ('Arrested Development') as Nick Wilde were highly appreciated in the original film, and fans would love to see them reprising their roles in 'Zootopia 2;' however, the cast of the film has not been revealed as of now. The first film also stars Idris Elba ('The Wire') as Chief Bogo, Jenny Slate ('Parks and Recreation') as Bellwether, Nate Torrence ('Hello Ladies') as Clawhauser, Bonnie Hunt ('The Green Mile') as Bonnie Hopps, Don Lake ('Dumb & Dumber To') as Stu Hopps, and Tommy Chong ('That '70s Show') as Yax.
'Zootopia' earned over $1 billion at the global box office upon its release and became the fourth animated film to achieve the feat, after 'Toy Story 3,' 'Frozen,' and 'Minions.' While the talks about a sequel began shortly after the release, the project was officially announced in February 2023. Meanwhile, a spin-off television series titled 'Zootopia+' premiered on Disney+ in November 2022.
While talking about how the sequel could pan out, Moore, the director of the original film revealed that the story could focus on Nick and Judy's relationship. In an interview with Entertainment Weekly, the filmmaker said, "We will have to take on what is Nick and Judy's relationship like. And somebody's going to be disappointed. It will either be romantic, or it will stay a friendship, and those who ship [them together] are going to go crazy, and those who just want them to be friends will say, 'Why did you make it a romance?' So we need to gird ourselves for that."
Read More: A Fighting Chance: Johnny Martin's Next Film to be a Boxing Drama