'Hurricanna,' a biographical film based on the life of model and actress Anna Nicole Smith, is going to commence production in the fall of 2023. The drama film tells the story of Smith and her devoted therapist Khristine, who embarks on a 36-hour odyssey to save her client's life but unknowingly delivers the "fatal blow."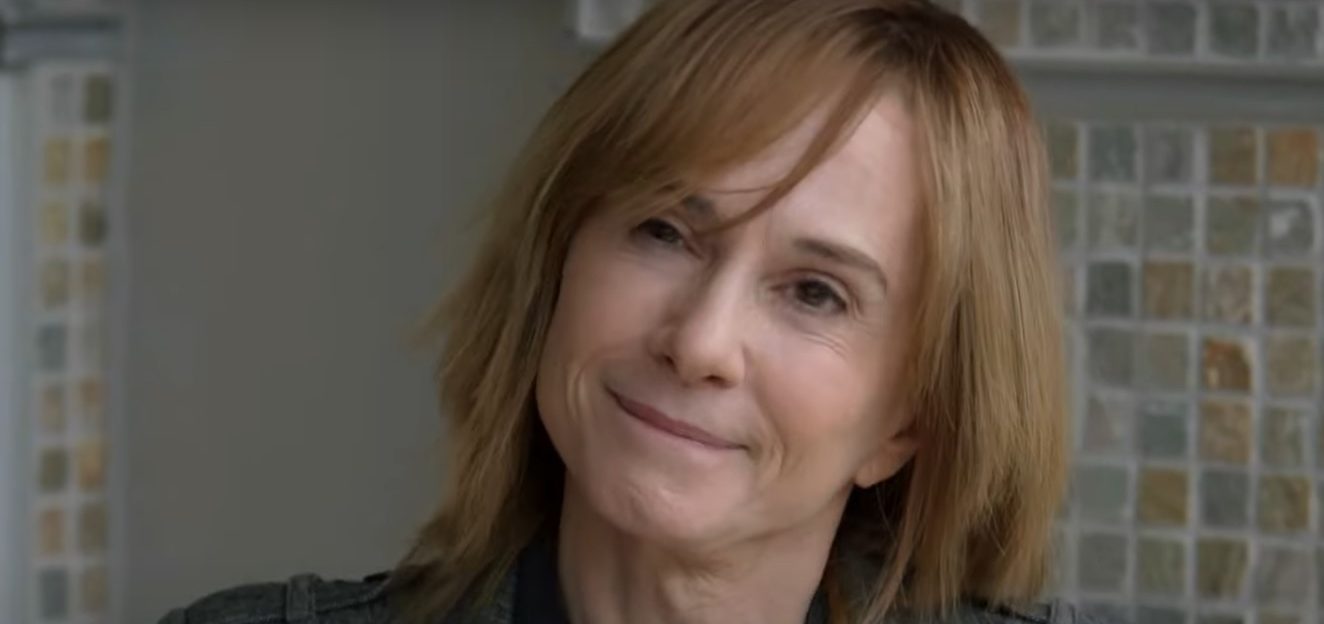 It is not yet announced where the production is going to take place. The project is helmed by Francesca Gregorini, based on a script by Rachel Sarnoff and Matt Sarnoff. The acclaimed filmmaker is known for directing the 2009 romance drama 'Tanner Hall' and the 2013 thriller 'The Truth About Emanuel,' which was nominated for the Grand Jury Prize at the Sundance Film Festival. Her television credits include the series 'Humans,' 'Electric Dreams,' 'Killing Eve,' and 'The Hypnotist's Love Story.' Gregorini also worked as a director in the Hulu miniseries 'The Dropout,' and earned a Primetime Emmy Award nomination for Outstanding Directing for a Limited or Anthology Series or Movie.
Sylvia Hoeks steps into the shoes of Anna Nicole Smith for the film and is joined by Holly Hunter as Khristine. Hoeks is a Dutch actress who had her breakthrough in Hollywood with her role as Luv in Denis Villeneuve's 'Blade Runner 2049.' She is also recognized for her roles as Camilla Salander and Leigh in the 2018 films 'The Girl in the Spider's Web' and 'All the Devil's Men' respectively. Hoeks also stars as Claudia Gartner in MGM+'s drama series 'Berlin Station' and Queen Kane in Apple TV+'s sci-fi series 'See.'
Hunter is an Academy Award-winning actress known for her performances as Ada McGrath, which won her an Oscar, in 'The Piano,' Jane Craig in 'Broadcast News,' Tammy Hemphill in 'The Firm,' and Melanie Freeland in 'Thirteen.' The actress also stars in several TV films, including 'A Gathering of Old Men,' 'Crazy in Love,' 'Roe vs. Wade,' and 'The Positively True Adventures of the Alleged Texas Cheerleader-Murdering Mom.' For the latter two, Hunter received the Primetime Emmy Awards for Outstanding Lead Actress in a Limited Series or Movie.
Actor Jamie Bell also stars in the film in an undisclosed role. The BAFTA Award-winning actor is renowned for his performances in the films 'Billy Elliot,' 'The Adventures of Tintin,' 'King Kong,' and 'Film Stars Don't Die in Liverpool.' Bell's television works include his roles as Harper Curtis in Apple TV+'s 'Shining Girls' and Abraham Woodhull in AMC's 'TURN: Washington's Spies.' 'Hurricanna' is produced by Gregorini, along with Rory Koslow of Well Told Entertainment and Cassian Elwes of Elevated Films. The executive producers include Rachel and Matt Sarnoff and Jere Hausfater.
Read More: Emilia Clarke's An Ideal Wife is Getting Production Ready