The crime drama series 'Criminal Minds: Evolution' will begin filming its second season in early 2024 in Los Angeles. A continuation of the hit TV series, 'Criminal Minds,' 'Criminal Minds: Evolution' follows the members of the FBI's Behavioral Analysis Unit (BAU) as they attempt to profile a new network of serial killers who emerged during the COVID-19 pandemic. The members work tirelessly to prevent these criminals from causing harm to others and try to solve the crimes they have already committed.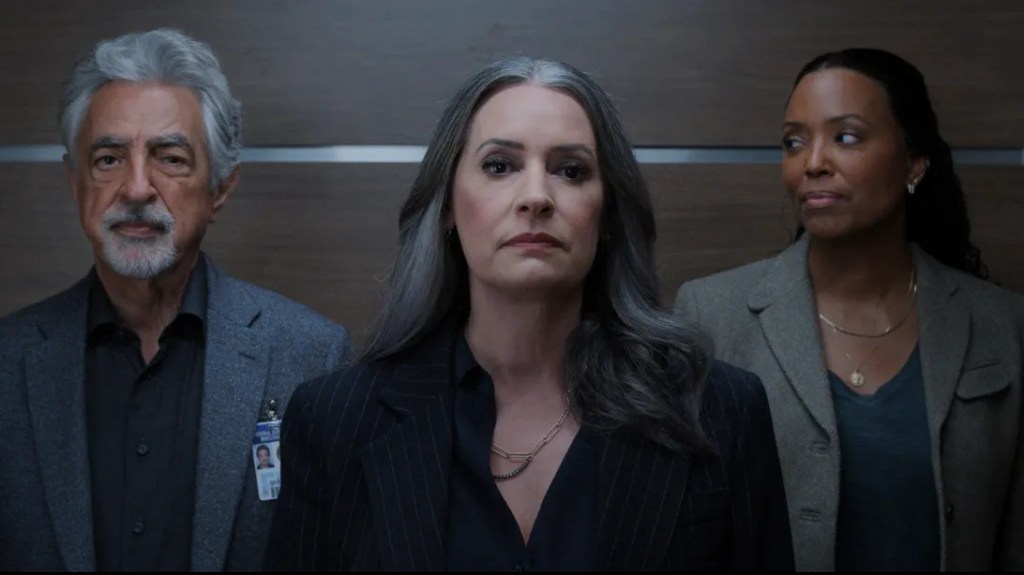 Creator and showrunner Erica Messer led 15 seasons of 'Criminal Minds' from 2005 to 2020. She expressed her belief to the fans that there was more to explore within the franchise and 'Criminal Minds: Evolution' premiered its first season in November 2022. Messer has also made significant contributions as a writer in popular TV shows like 'The O.C.' and 'Alias.' Additionally, she also served as an executive producer of 'Criminal Minds,' 'Criminal Minds: Beyond Borders,' and 'The Biggest Little Farm.'
Procedural series typically retain much of their original cast from season to season and with no news to the contrary, it's reasonable to assume that many of the familiar faces from season 1 will be returning for the new season. Joe Mantegna is expected to portray David Rossi, while Paget Brewster likely will return as Emily Prentiss. Additionally, A. J. Cook is expected to resume playing Jennifer "JJ" Jareau, along with Kirsten Vangsness as Penelope Garcia, Aisha Tyler as Dr. Tara Lewis, and Adam Rodriguez as Luke Alvez. The unexpected demise of Nicholas D'Agosto's character Deputy Director Doug Bailey probably signifies the actor's permanent exit from the series. However, his link to Elias Voit (Zach Gilford) may open the possibility of his presence in flashback sequences.
A substantial portion of the filming of the first season of 'Criminal Minds: Evolution' unfolded within the vibrant backdrop of West Hollywood, a city nestled in the heart of Los Angeles County, California. The production team frequently utilized Quixote Studios, situated at 1011 North Fuller Avenue, as a central hub for their filming needs. This studio space had also played a pivotal role in the production of the original 'Criminal Minds' series, seemingly making it a familiar and practical choice for the second season as well. Over the years, West Hollywood has been a sought-after filming location for numerous popular TV series, including 'Westworld' and 'Entourage.'
The confirmation of the second season of the series was made as early as January 2023. However, the progression of writing and production faced setbacks due to the WGA and SAG-AFTRA strikes. Despite scheduling the filming, the same may only start after the conclusion of the actors' strike. Fans can anticipate the new season to hit their screens, likely in the mid to late 2024 timeframe. The prospect of welcoming back the crime-solving drama is undoubtedly exciting.
Read More: Abbott Elementary Season 3 Scheduled to Start Filming in Los Angeles in Early 2024