David Oyelowo plays Deputy Marshal Bass Reeves with a distinct accent in Paramount+'s Western series 'Lawmen: Bass Reeves.' Oyelowo's accent is a major part of his portrayal of the lawman, who is regarded as the first black deputy marshal in the country. The actor's voice echoes Bass' strength and determination, which are identified by Deputy Marshal Sherrill Lynn, who offers him the job of a law-enforcement officer upon discussing him with Judge Isaac Parker. Oyelowo's accent sheds light on Bass' roots and his upbringing in the nineteenth century as well.
David Oyelowo's Southern Accent
David Oyelowo plays Bass Reeves with a Southern accent, specifically an accent that was present in the region in the nineteenth and twentieth centuries. The actor's accent is justified by Bass' roots. The legendary lawman was born in Crawford County, Arkansas, in July 1838. Bass was born into slavery and his family was owned by state legislator William Steele Reeves. At the age of eight, Bass had to move to Texas with William, who relocated to Grayson County. According to Art T. Burton's 'Black Gun, Silver Star: The Life and Legend of Frontier Marshal Bass Reeves,' he was supposedly locked up by William's son George R. Reeves, a Texan legislator and one-time Speaker of the Texas House of Representatives.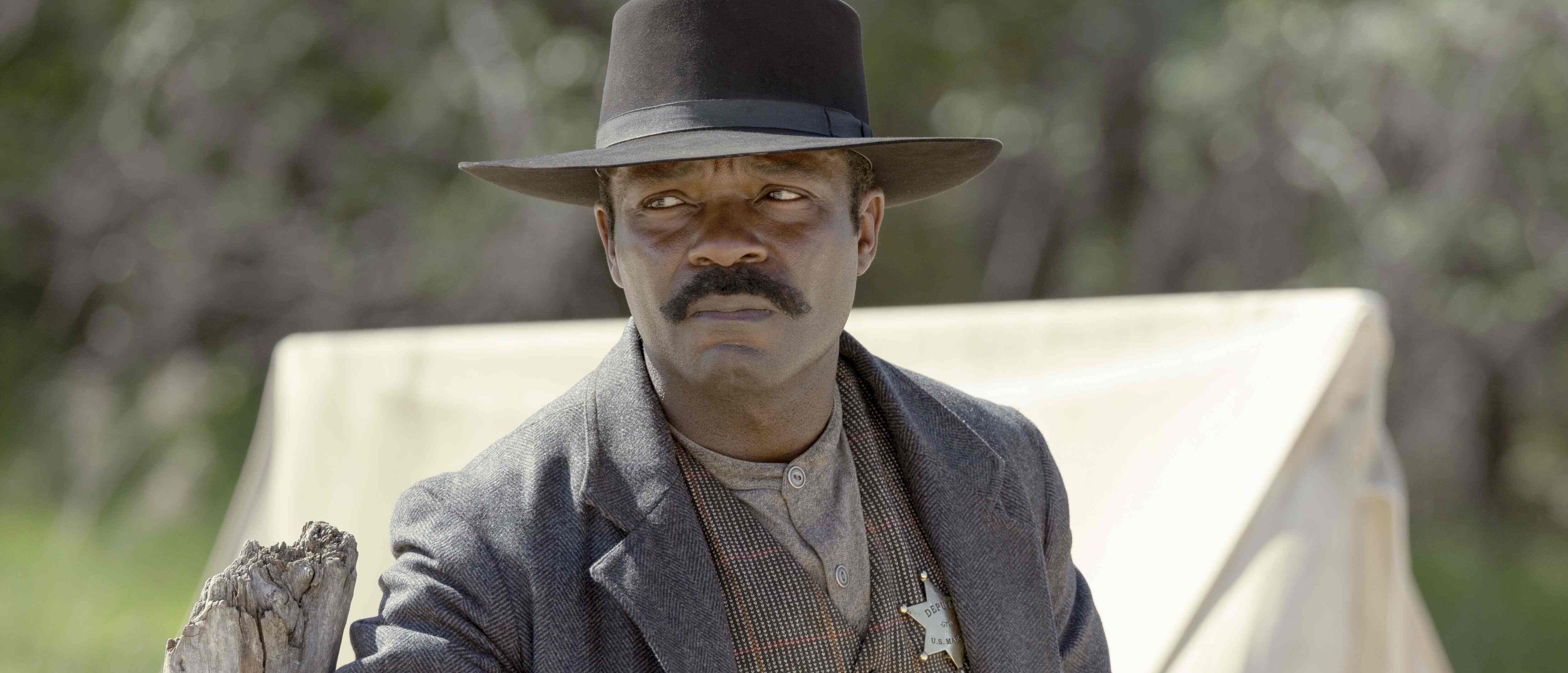 The show begins with glimpses of Bass' life during the 1860s, following him in his twenties. Oyelowo's Southern accent places his character in the turbulent soil of Arkansas commendably. Although the actor uses a Southern accent, the same is not authentic. Oyelowo has a British accent in reality. The actor was born in Oxford, England, in 1976 to Nigerian parents. After growing up in an estate in Tooting Bec, South London, and Lagos, Nigeria, during his childhood, Oyelowo settled in Islington, a district in the north of Greater London, at the age of fourteen, which explains his real British accent.
Oyelowo always wanted to portray characters from distinct backgrounds and his passion is evident in his performance as Bass. "I've gravitated towards roles that are different from my cultural background, my physical appearance, my accent. My acting hero is Daniel Day-Lewis. I love his ability to be so chameleonic. So, when opportunities come along that present that possibility, I tend to jump at them," the actor told the New York Post in February 2022.
Perfecting the accent is one of the principal responsibilities of a performer while playing an actual person in film or television. Throughout his career, Oyelowo has given life to several real-life figures in renowned productions, which shows his commitment to his craft and dedication to accept tougher acting assignments. Some of his remarkable performances include blues singer Muddy Waters in 'Who Do You Love?' Martin Luther King Jr. in 'Selma,' and Seretse Khama, the first president of Botswana, in 'A United Kingdom.'
Read More: Jerrod Carmichael's Next Directorial Lucky Girl Explores Broken Justice System