The filming of the second season of Channel 4's comedy series 'Everyone Else Burns' is set to commence in Manchester, England, in the first quarter of 2024. The series follows the lives of a hyper-religious family in a modern society as they strive to protect themselves from the eternal hell fire.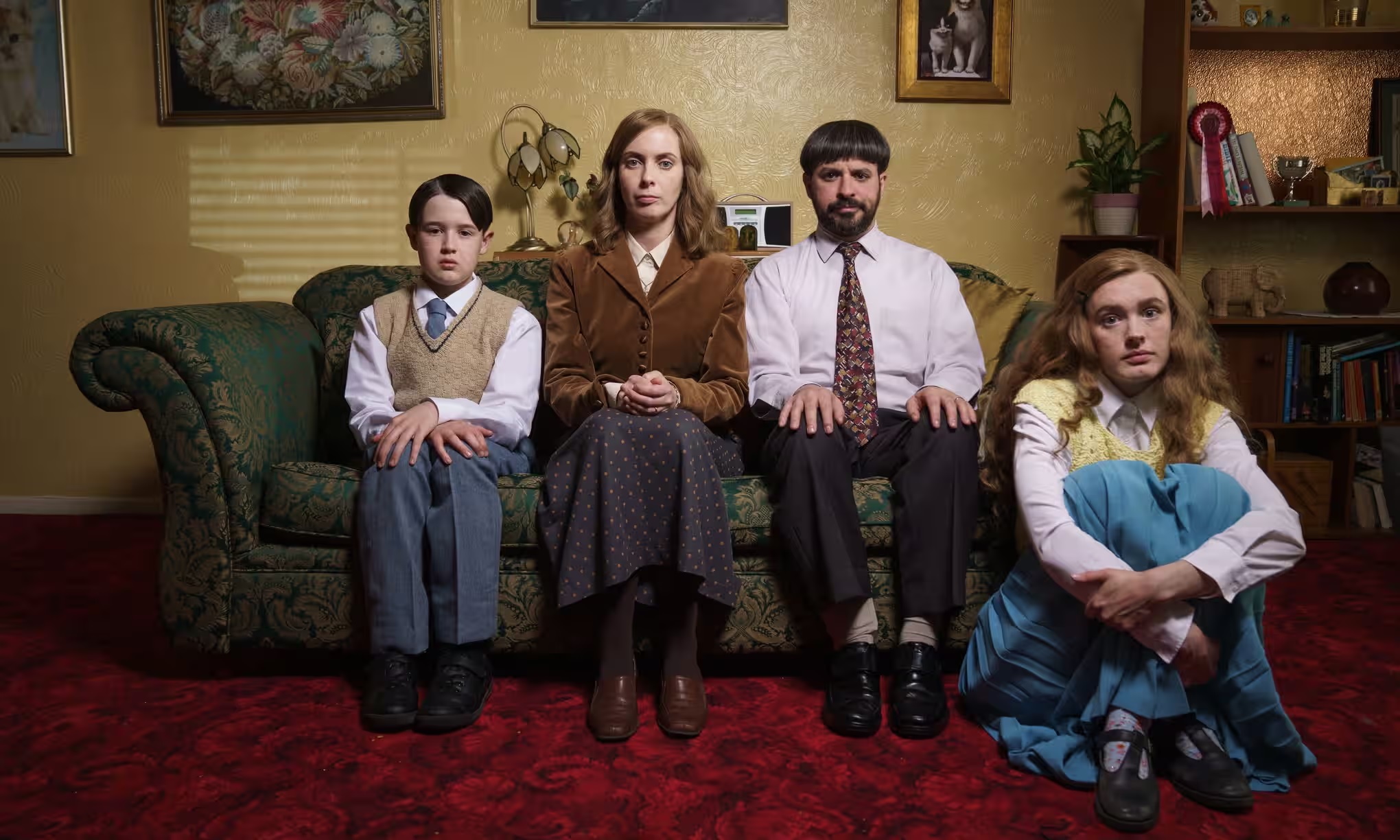 The premise of the show is set in Manchester, where the first season of the British sitcom was mainly shot as well. The city has previously hosted the filming of several films and television shows, including 'Captain America: The First Avenger,' 'Sherlock Holmes,' 'Shameless,' 'Darkest Hour,' 'Scott & Bailey,' 'Prime Suspect,' and 'Last Tango in Halifax.'
The sitcom was created by Dillon Mapletoft, known for 'BBC3 Quickies,' along with Oliver Taylor. The show stars Simon Bird ('The Inbetweeners') as David Lewis, Kate O'Flynn ('Up There') as Fiona Lewis, Amy James-Kelly ('Coronation Street') as Rachel Lewis, and Harry Connor as Aaron Lewis. These performers are set to reprise their roles in the upcoming season.
As per the synopsis by Channel 4, the new season focuses on Rachel's journey to independence as she searches for a new direction in life after her university dreams get shattered. Fiona sees the return of someone from her past whom she wants to forget and Aaron tries to bring The Order into the present day. At the same time, David decides to be a good father but faces a new problem as a woman starts showing interest in him.
'Everyone Else Burns' originally premiered in the UK in January 2023, followed by its debut in Canada in May. The first season is scheduled to premiere in the United States on The CW on October 19, 2023. The series is produced by Jax Media and Universal International Studios. Brooke Posch, Tony Hernandez, and Jax Media's Molly Seymour serve as the executive producers, along with Dillon Mapletoft and Oliver Taylor.
"Jax UK couldn't be more excited to spread the word about the return of the Lewis family and their admirable attempts at being good people when everyday life continues to tempt them. Dillon and Oliver skillfully continue to build a unique world full of hilarious characters. Viewers are in for such a treat. Partnering with the teams at Universal International Studios and Channel 4 for a second time is just as thrilling as the first," Seymour said in a statement on the renewal of the show.
Beatrice Springborn, President of Universal International Studios, added, "'Everyone Else Burns' is a divine comedy full of heart and wit that proves even in chaos, we can all find comedic salvation. With our partners at Jax Media and Channel 4, we can't wait for audiences to fall in love again with the world Dillon and Oliver have so brilliantly created."
Read More: Channel 4's Generation Z Begins Filming in Fairwater