Frankie Muniz-starrer 'Renner' has wrapped up filming in North Carolina. The sci-fi thriller film revolves around Renner, a computer genius, who develops an AI named Salenus in an attempt to find love with its help. While the AI initially helps him in building confidence and navigating relationships, Renner later finds out that he accidentally programmed his manipulative mother into it.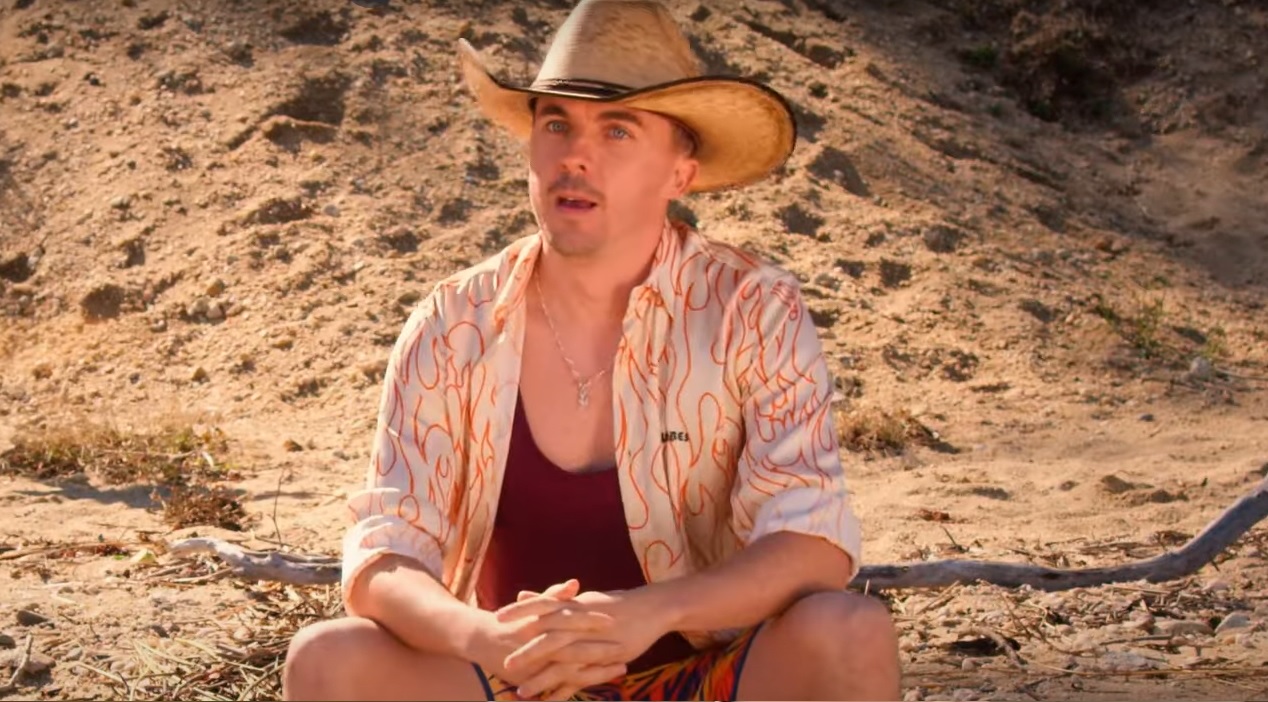 The production of the film took place in Spring Hope, a town in Nash County, North Carolina, particularly at Ascent Studios. North Carolina has earlier facilitated the filming of several other films and TV shows as well, including 'Murder on the Orient Express,' 'A Series of Unfortunate Events,' 'The Hunger Games,' 'The Green Mile,' 'One Tree Hill,' 'Good Behavior,' and 'Under the Dome'
The film is helmed by Robert Rippberger, based on a script by Martin Medina and David Largman Murray. The story is by Luke Medina. Rippberger is known for directing the 2019 indie film 'Strive' and the 2022 horror film 'Those Who Walk Away,' starring Booboo Stewart. The filmmaker also directed acclaimed documentaries like '7 Days in Syria' and 'Public Enemy Number One.' Martin and Luke previously collaborated on the 2020 short film 'Amerita.' On the other hand, Murray worked as a writer in the show 'Cracked Advice Board' and in the feature film 'National Anthem.'
Muniz stars in the film in the titular role. The Emmy Award-nominated actor is recognized for his lead role in Fox's 'Malcolm in the Middle.' He is also known for his film roles as Jonathan in 'The Black String,' Matt Burns/Pizza Man in 'Pizza Man,' Buddy Holly in 'Walk Hard: The Dewey Cox Story,' and Cody Banks in 'Agent Cody Banks' and its sequel 'Agent Cody Banks 2: Destination London.'
The film also stars Violett Beane, who plays Jamie, Renner's neighbor and love interest. The actress is known for her roles as Bethany in 'Flay,' Markie Cameron in 'Truth or Dare,' and Lindsay in 'Slash.' Her television credits include the shows 'God Friended Me' and 'The Flash,' in which she portrays the characters of Cara Bloom and Jesse Wells/Jesse Quick respectively. Muniz and Beane are joined by Taylor Gray, who essays the role of Chad, a ruthless man who sees Renner as an inconvenience. Gray is recognized for his appearances in the films 'The Wheel,' 'Walt Before Mickey,' and 'Thunderstruck.'
The film is produced by Rippberger, along with Devin Keaton, KT Kent, and Martin Medina. Speaking about the project, director and producer Rippberger told Deadline that he was instantly drawn to the script. "I was immediately attracted to the powerful, unnerving, and darkly Freudian script from Martin Medina and Luke Medina. I am thrilled to be working with Frankie and Violett to bring 'Renner' to the big screen for what will be a fresh A.I. thriller," he said.
Read More: Jerrod Carmichael's Next Directorial Lucky Girl Explores Broken Justice System