Tom DeLonge taps into the culture's renewed fascination with conspiracies and aliens in his directorial debut paranormal sci-fi film 'Monsters of California.' After teenager Dallas Edwards uncovers classified UFO research with unexpected connections to his father, he and his troublemaking friends embark on the adventure of a lifetime. As Dallas investigates the mysterious paranormal activity in Southern California, they lead him to top-secret government plots and perhaps even the truth behind his father's disappearance.
The film presents an entertaining coming-of-age narrative and delves into extraterrestrial secrets, paranormal conspiracies, and the government's involvement in the same. Given these topics' relevance to real life, viewers might be wondering if there's some truth to the story. If so, here is everything you need to know about the origin of 'Monsters of California.'
Tom DeLonge's Background in UFO Research
'Monsters of California' is not based on a true story. Instead, it is a work of fiction created by Director Tom DeLonge, who co-wrote the film alongside Ian Miller. DeLonge is perhaps best known for his music career as a member of the influential rock band 'Blink-182.' However, despite the musician's current reunion with his band, DeLonge has had a tumultuous relationship with 'Blink-182,' and exited from the band in 2015. Interestingly, DeLonge's lifelong passion for the paranormal informed the primary reason behind the guitarist/co-lead vocalist's 2015 departure from the band.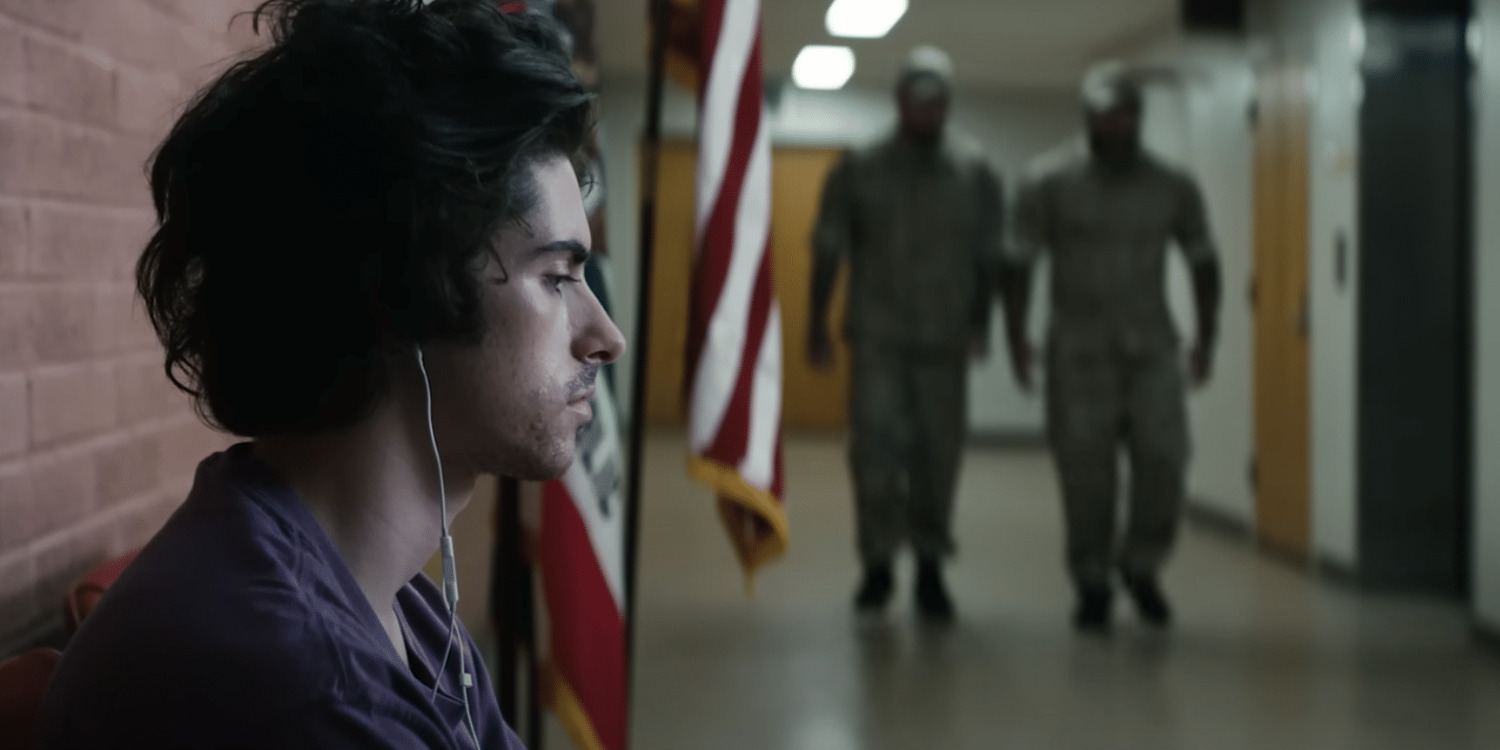 Afterward, DeLonge founded a company, To the Stars, which focuses on entertainment, science, and aerospace. In 2017, the company released multiple footage of UFO sightings by Naval pilots, and the videos were officially declassified by the Pentagon in 2020. Thus, DeLonge found recognition within UFO research circles. As such, this hands-on experience with paranormal conspiracies helped the musician-turned-filmmaker in bringing his debut film to life.
While discussing 'Monsters in California,' DeLonge said, "The film takes my fascination with the unexplained, combines it with the skate culture I grew up a part of, and tosses in my ridiculous sense of humor that millions got to witness during my 'Blink-182' days," The filmmaker went on to add, "In recent years, I've had the good fortune of helping the government remember how much they care about UFOs through the work we do at To The Stars, and it's that experience which helped inspire this movie."
Furthermore, DeLonge also reportedly infused a lot of information that he came across in his real-life UFO research into the film's plotlines. By doing so, DeLonge created a link between reality and his story's fictionality.
Tom DeLonge's Childhood And Spielberg's Influence
Apart from DeLonge's professional undertakings, his childhood forms another significant contributor to the film. Aliens, UFOs, and the like have been a longstanding interest for DeLonge, with the filmmaker citing seventh grade as the first time he started getting involved in the topic. "It's really all I've ever done outside of music and building a family," shared DeLonge in a conversation with The Guardian. Consequently, DeLonge was able to incorporate something authentic within Dallas' quest, familiar with a deep-seated curiosity akin to his protagonist's.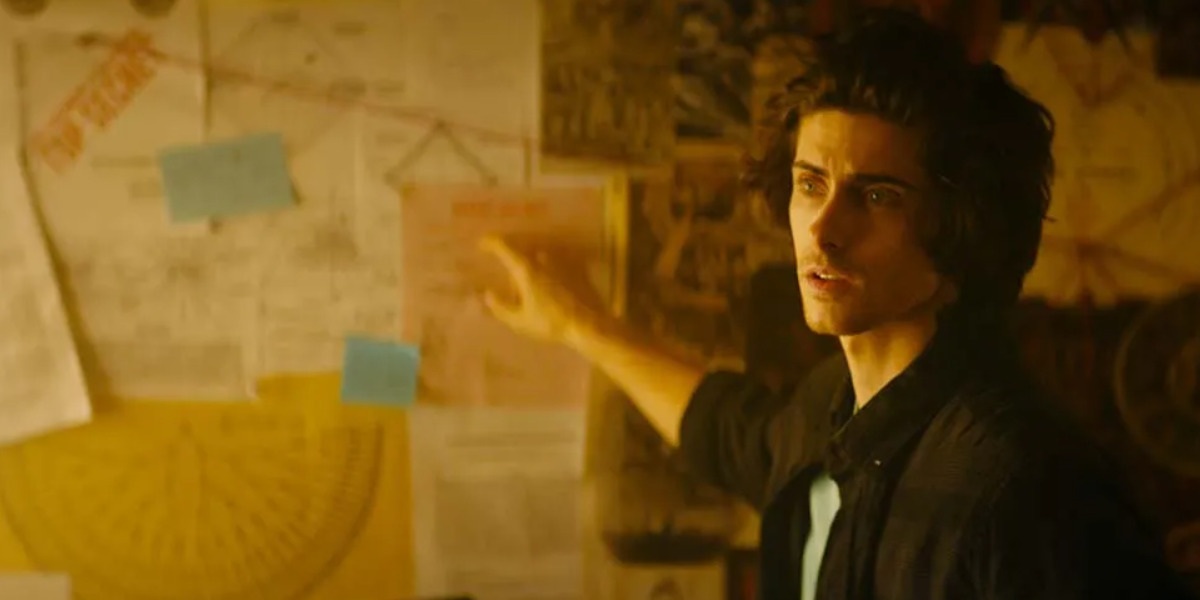 Alternatively, DeLonge also describes his film as "Amblin [Steven Spielberg's Production Company] on meth," evoking a sense of nostalgia. For DeLonge, Amblin films always possessed a certain disconnect from his own experiences despite their authentic characters and storylines. "I was kicked out of high school. I was in a tribe of skateboarders, and I was out all night doing weird shit. When I would watch these old movies, I never related to the kids that were in them," said DeLonge in an interview with Decider.
"But if the kids looked and acted, and talked and joked, the way they do in 'Monsters of California,' I would've been like, well, that's my tribe," concluded the filmmaker. Therefore, in his film, DeLonge wanted to capture some of his own authentic experiences and bring them to the screen while still preserving his base inspiration from Spielberg.
Thus, 'Monsters of California' remains an amalgamation of these various inspirations— harvested from Speilberg and DeLonge's continued interest in the paranormal. Yet, no real-life incidents in particular serve as a basis for this film.
Read More: Jessica Chastain's Apple TV+ Series The Savant to be Filmed in New York