The third season of Fox's 'The Cleaning Lady' is slated to begin production in Albuquerque, New Mexico, in 2024. The crime drama follows Thony De La Rosa, a Cambodian-Filipino former surgeon, who resides in Las Vegas without a visa due to her son Luca's critical medical condition. To support her family, she works as a cleaner. After witnessing a crime, Thony is offered a job within a criminal organization, leading her into a double life filled with secrets and danger.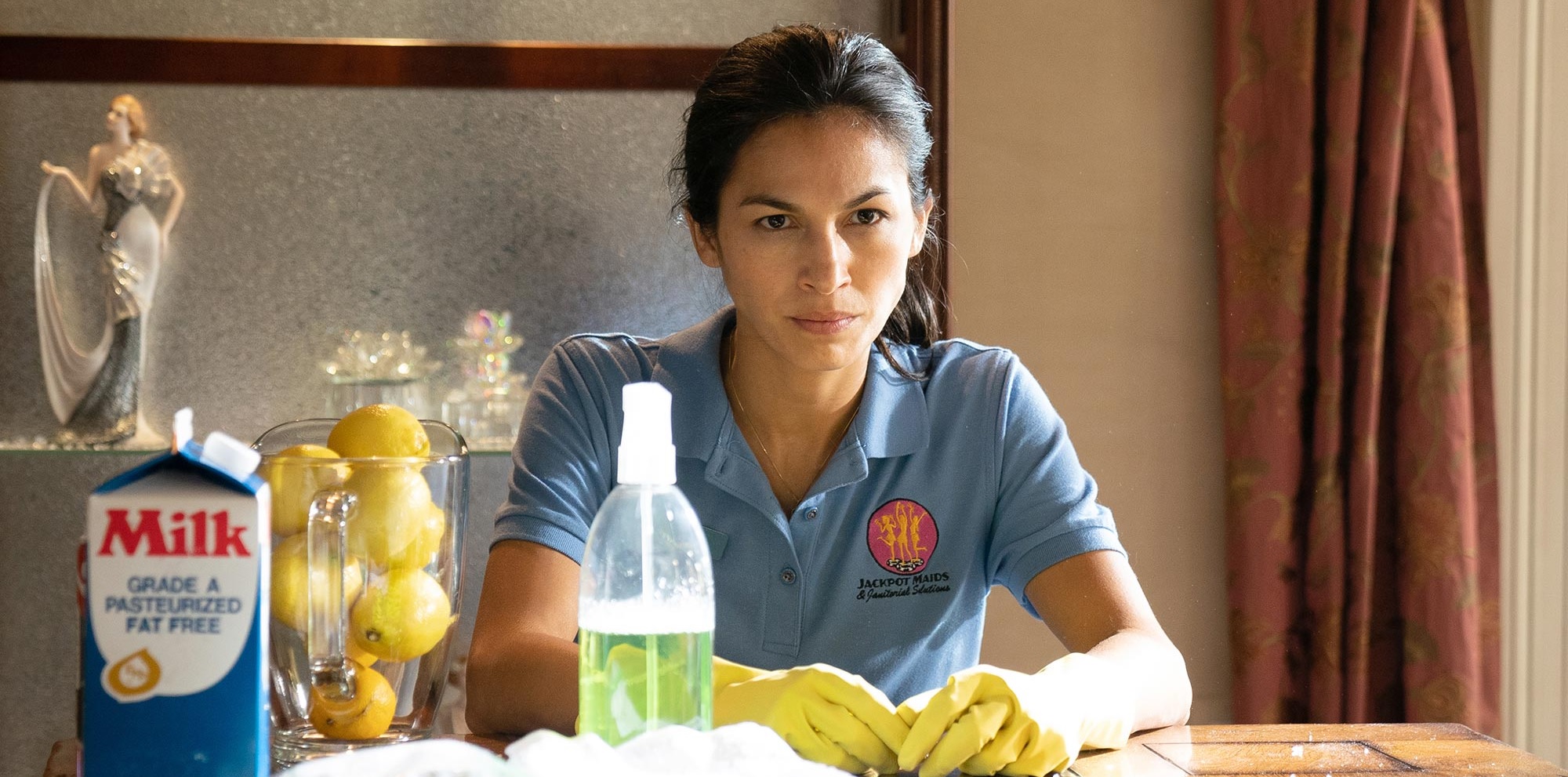 The series was developed by Miranda Kwok, who also serves as a showrunner. The writer previously worked in the sci-fi mystery series 'The 100,' the biographical show 'Spartacus,' and the fantasy drama 'Sanctuary.' Jeannine Renshaw has joined the show as the co-showrunner and executive producer in the third season. She is known for her work in the shows 'Good Girls,' 'Grey's Anatomy,' 'Ghost Whisperer,' and 'Charmed.'
Élodie Yung is set to continue portraying Thony De La Rosa. The actress is recognized for her performance as Elektra Natchios in the shows 'The Defenders' and 'Daredevil.' She also stars in the films 'Secret Society of Second-Born Royals,' 'The Hitman's Bodyguard,' '10 Things I Hate About Life,' and 'Gods of Egypt.' The rest of the cast includes Adan Canto ('Designated Survivor') as Arman Morales, Oliver Hudson ('Splitting Up Together') as Garrett Miller, Martha Millan ('The Drummer') as Fiona De La Rosa, Eva De Dominici ('Cosmic Sin') as Nadia Morales, Naveen Andrews ('The Dropout') as Robert Kamdar, and Sebastien and Valentino LaSalle as Luca De La Rosa.
Based on the Argentinian television show 'La Chica Que Limpia,' 'The Cleaning Lady' premiered on Fox in January 2022 and was subsequently renewed for two more seasons in April 2022 and February 2023 respectively. "After two heart-pounding seasons, we're thrilled with how audiences have latched on to this incredible story," Michael Thorn, president of scripted programming for Fox Entertainment, announced during the renewal of the show for season 3. "The cast, led by the incomparable Élodie Yung, along with our brilliant creative team and our partners at Warner Bros. Television have expertly crafted a highly compelling, emotionally-driven show that gives a perspective you don't often see on television," he added.
In an interview with Deadline, Kwok revealed that season 3 will continue to focus on Thony, Arman, and Nadia's love triangle. "I think we're going to continue to have a really interesting love triangle, and actually now the stakes are higher for everyone. Well, for Thony, she was always trying to save her son. Now she's trying to save Fiona. And Arman is even more connected to her than before, and he also, he does feel responsible, even though he knows Kamdar had to die in order for them to be safe. He knows that it was also his responsibility. It's going to put all three of them at odds, which is just fun stuff to dig into," she stated.
While the show was renewed for season 3 early in 2023, the shoot got delayed due to the WGA and SAG-AFTRA strikes. The filming is now expected to begin next year in Albuquerque, where the earlier seasons were also shot, most likely once the actors' strike concludes. The city has also served as an integral lensing location of several other crime shows, including 'Breaking Bad' and 'Better Call Saul.'
Read More: Fire Country Season 2 to Kicks Off Production in Vancouver in Early 2024