The second season of BBC's crime drama series 'Blue Lights' has begun filming in Monkstown, Northern Ireland. The thriller series follows three probationary period police officers in the fictional Blackthorn Station in Belfast as they navigate their way through the first few months of their job in a uniquely dangerous place.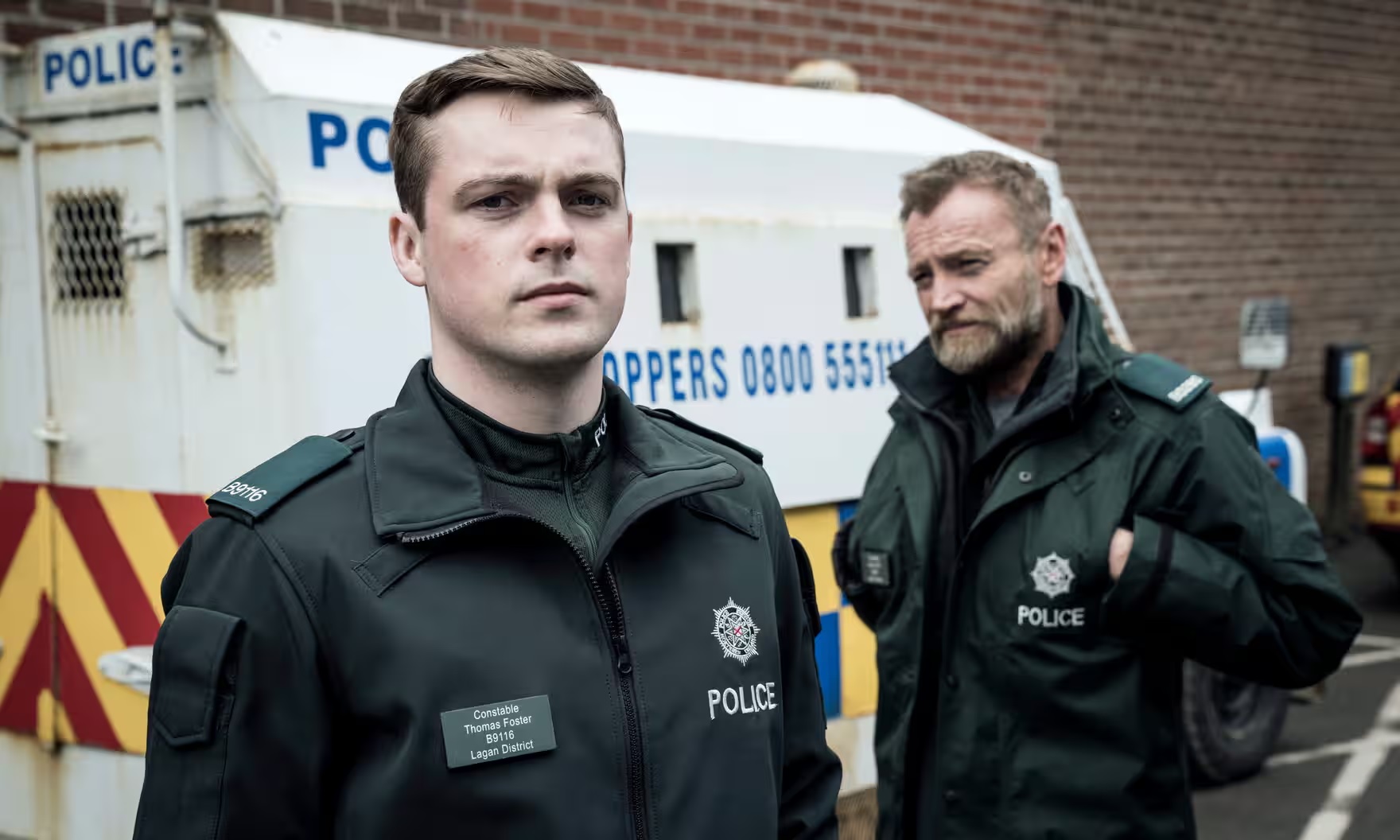 The first season was extensively shot in County Down, Northern Ireland, while the cast and crew have been spotted filming some sequences of the second season in the townland of Monkstown in County Antrim. The county has earlier facilitated the production of several films and TV shows, including 'Game of Thrones,' 'Dungeons & Dragons: Honor Among Thieves,' 'Sons of Anarchy,' 'Line of Duty,' 'Transformers: The Last Knight,' 'The School for Good and Evil,' and 'The Lost City of Z.' The filming crew was also spotted in the Greater Belfast area.
The series is written by Declan Lawn and Adam Patterson, who also created the show along with Louise Gallagher of Gallagher Films and Stephen Wright of Two Cities Television. Lawn and Patterson previously worked together in the 2022 thriller film 'Rogue Agent' and the TV shows 'The Undeclared War' and 'The Salisbury Poisonings.' Gallagher is known for her work in films like 'The Survivalist' and 'Shooting for Socrates,' while Wright served as an executive producer in shows like 'The Missing' and 'Line of Duty.'
The upcoming six-episode season is expected to mark the return of the main cast, including Siân Brooke ('The Moorside' and 'Body of Water') as Constable Grace Ellis, Katherine Devlin ('Vikings' and 'The Dig') as Constable Annie Conlon, and Nathan Braniff as Constable Tommy Foster. The show also stars Martin McCann ('The Survivalist' and 'Lost in London') as Constable Stephen "Stevie" Neil, Joanne Crawford ('As Luck Would Have It') as Sergeant Helen McNally, Andi Osho ('A Castle for Christmas' and 'Stand Up for the Week') as Sergeant Sandra Cliff, and Hannah McClean ('Sick Note' and '6Degrees') as Constable Jen Robinson.
'Blue Lights' originally premiered in March 2023 and met with positive responses from the audience, after which it was renewed for a second season in April 2023. The plot details of the second season have been kept under wraps for now. Speaking about the renewal of the show, Wright stated, "We are thrilled by the audience response to the show. Belfast is a vibrant, dynamic, and complex place and we have a wealth of stories yet to come from our characters. We can't wait to bring these to the fans."
Lindsay Salt, Director of Drama BBC, added, "'Blue Lights' has been a breakout hit and so many of our viewers have taken the rookies to their hearts which is down to the fantastic cast and Declan and Adam's vision. We can't wait to have it back on BBC One and iPlayer for a second series."
Read More: ITV's Unforgotten Season 6 Kicks Off Filming in the UK in March 2024